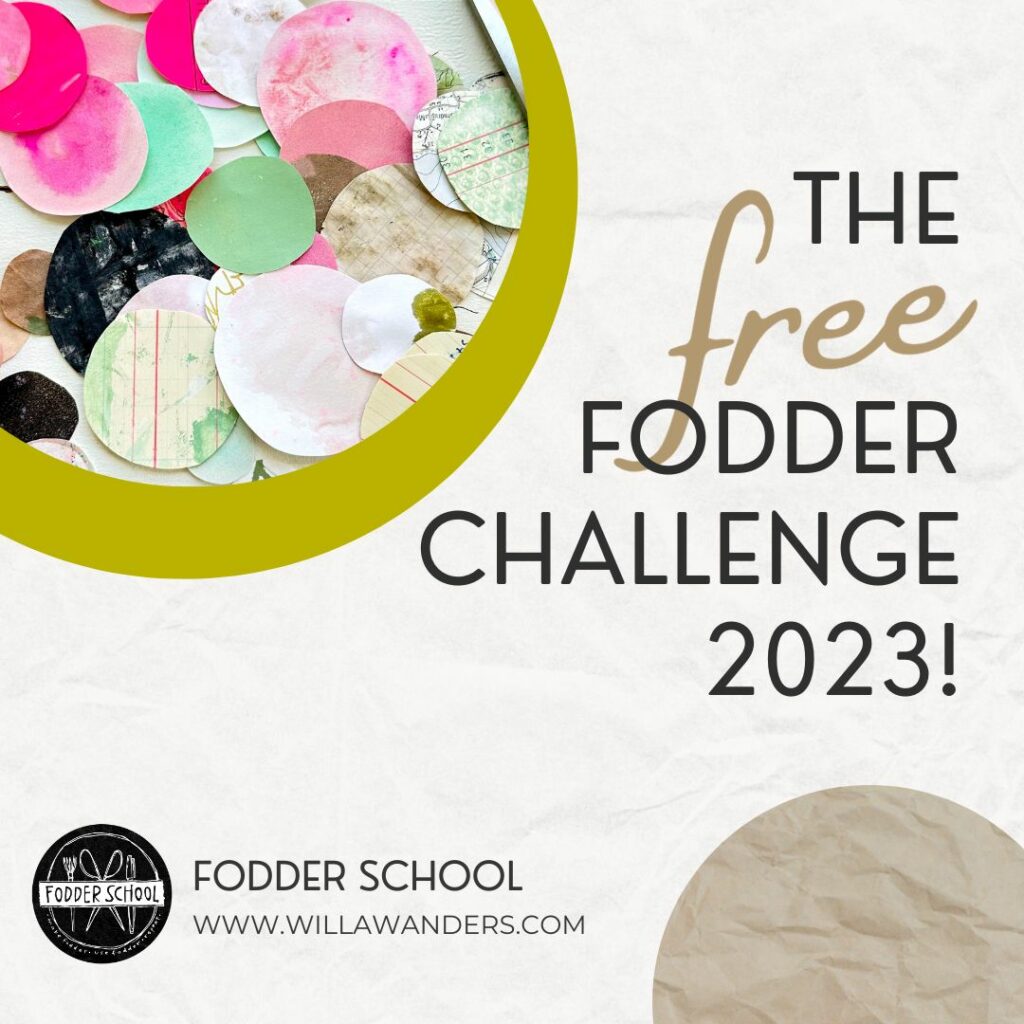 Register today for Fodder Challenge 2023. It's FREE!
I'm not sure if you heard the good news, but I'm one of twelve instructors at Fodder School 3. If you aren't familiar with Fodder School, participating in the FREE Fodder Challenge is a great way to get a taste of Fodder School.
What is the FREE Fodder Challenge?
Fodder Challenge is our giant, community wide, free art making event for all mixed media artists and curious people. This year we have TWELVE new mixed media art lessons that begin dropping into the classroom on July 10, 2023.
Participants can make the project each day, take photos of it, and then post a photo (better yet, a carousel of photos) to Instagram using our hashtag #fodderchallenge. It is a super fun way to make art with a worldwide community of mixed media artists and to connect with other people. (Of course you don't have to post what you make to Instagram in order to participate, but it sure can be part of the fun).
There's something special and unique about artwork that is made when using your own handmade collage fodder, and that's the magic that we want to begin tapping into during the Fodder Challenge.
As soon as you register, you'll have access to some videos that explain all about our obsession with collage fodder. Learn what it is, why we make it, how to use it, and why you need it in your life.
You can register for Fodder Challenge 2023 right now at willawanders.com and join the fun on Instagram. Remember to use the hashtag #fodderchallenge when posting images of your art inspired by the Fodder Challenge lessons.
Who are the Fodder Challenge instructors in 2023?
Alison Bomber @w0rdsandp1ctures
Barb Smucker @barbsmuckerstudio
Chris Karpiak @christinekarpiak
Di Venter @di.venter
Jennifer Wilkin Penick @jenniferwilkinpenick
Kecia Deveney @keciadeveney
Megan Quinlan @meganquinlanstudio
Sarah Gardner @juicy.s.art
Shay Kent @shaymichellestudios
Susanne Randers @mitkrearum
Tiffany Sharpe @tiffanysimplysharpe
Yetunde Rodriguez @yaytoonday
When does the Fodder Challenge take place?
It begins on July 10, 2023 and runs through July 21, 2023. Each day, for 12 days, you will be able to watch a new video from one of the teachers of Fodder School 3. You will have access to all of the lessons until August 4, 2023 (unless you decide to enroll in Fodder School 3, in which case you will have lifetime access to the Fodder Challenge 2023 lessons).
What can I expect from the lessons?
I will show you how to make this amazing Fodder Catcher to hang on your wall or in your garden loaded with fodder in all your favorite colors…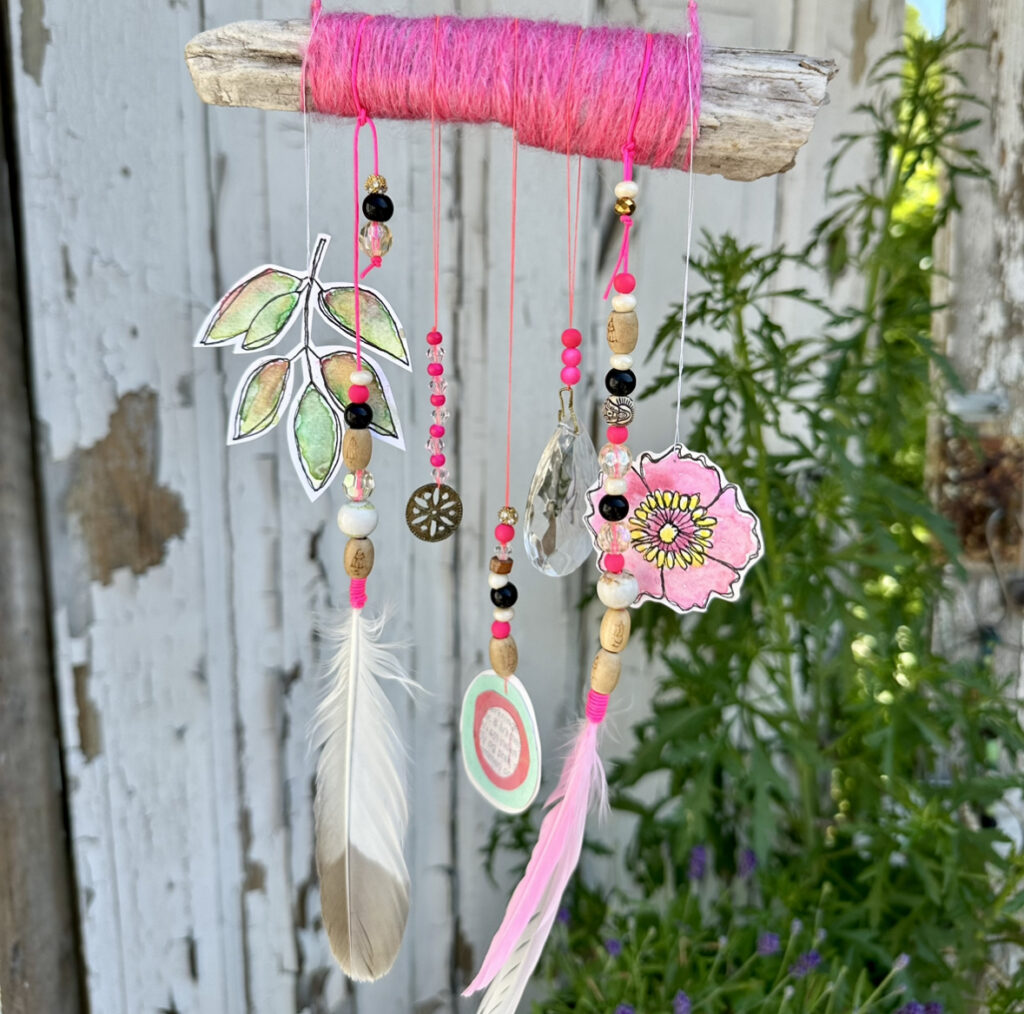 How do I register?
Register now for The FREE Fodder Challenge at willawanders.com OR
How will I know when a new lesson is live?
Each day of the challenge, beginning on July 10th, one new lesson will be dropped into the Teachable classroom. You will receive an email every day of the challenge as a reminder.
Hear the Story of Fodder School
If you'd like to hear The Story of Fodder School, here's a podcast episode for you to listen to.
Hope to see you in the class room!
I really hope you will register and spend your Summer days creating a lot of beautiful Fodder Challenge Projects together with a bunch of amazing creative souls…
Lots of love from mitkrearum in Denmark, Susanne Randers ♥
[ Mit krearum means My Creative Space ]
This post is written in English – normally I also write blog posts in Danish – but I will be teaching in the class room in English – therefore this is written only in English… Feel free to reply or ask questions about the Fodder Challenge in both Danish and English ♥